Graduated Pave Round Cut Moissanite Engagement Ring
$1,440
PRODUCT DETAILS
This Beautiful Moissanite Graduated Pave Round Cut Engagement Ring is available in White, Yellow or Rose Solid Gold (14K or 18K) and also in Platinum.
The ring can be customized to your exact specifications to accommodate a center stone from 1.00 to 3.00 carats and it comes as pictured with an additional 12 round brilliant cut side stones, in total carat weight of 0.51 Ct.
Please select your choice of precious metal and center stone size from the drop-down menus above.
Forever Moissanite Gems are individually hand-cut and hand-polished by master jewelers. They have the optical characteristics, radiance and beauty of a natural diamond. All our Moissanite gemstones are in color D (colorless).
The Round Brilliant Cut is the most famous cut since it provides maximized light return through the top of the Gemstone.
EVERY MOISSANITE GEMSTONE COMES WITH A LIFETIME WARRANTY!
CENTER STONE

Weight:
Selectable
Cut:
Round Brilliant
Clarity:
VVS1
Color:
D
SIDE STONES

Weight:
0.51 Carat
Cut:
Round Brilliant
Clarity:
VVS1
Color:
D
Your Purchase Will Include
Your Purchase Will Include
Shipping and Packaging
Order from Forever Moissanite and get fast and free shipping to all our shipping destinations, including: USA, Canada, Australia, United Kingdom, and more. In addition to free shipping, rest confident that the piece of jewelry is securely packaged and fully insured while in transit to your home or office.
All deliveries must be made to a physical business or home address only.
For more details click here.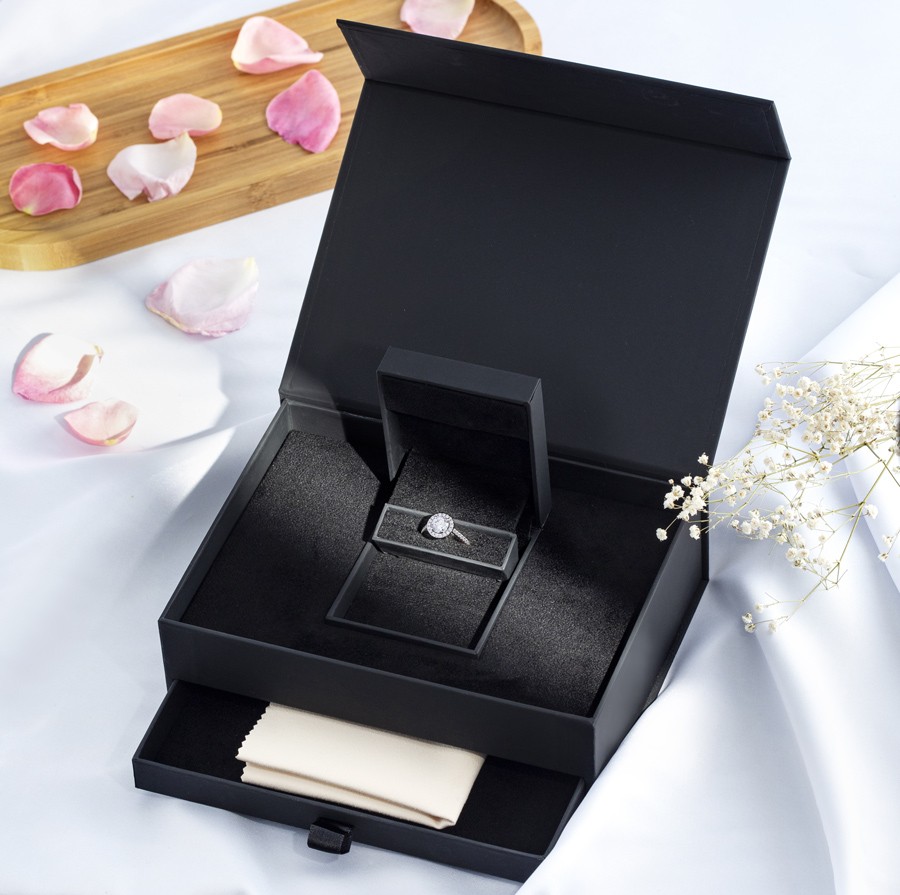 30 Day Returns
We want you to shop with confidence when you shop Forever Moissanite! Although all our moissanite rings are produced with the highest standards of quality and excellence in craftsmanship, you may not be entirely satisfied with your purchase and you might choose to return it. That is why we accept returns and offer a no questions asked 30 days money-back guarantee.
For more details click here.
Lifetime Warranty
At Forever Moissanite, we pride ourselves on offering the highest quality and most durable moissanite rings possible. Our free lifetime warranty against manufacturing defects is a testament to the quality of our products and the trust we have in them. We stand behind our jewelry and are committed to repairing any warrantied damage or replacing any item without any additional charges.